Our Values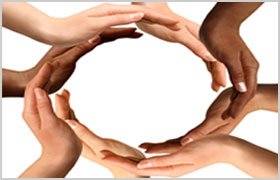 Core Values
Independence: As the bases for our professionalism
Diversity: As a driving force for change
Continuity: As a link between short and long term.
Respect for Individuals: As foundation of human Professional relations.
Honesty & Integrity: As a distinct ethical behavior to be truthful in words and actions.
Quality: As a commitment to meet set standards and customer expectation
Synergy: As a belief in a two way partnership with our clients, operating as their extension to create the desired synergy.
Accountability & Responsibility: As the core feature of our commitment to stand by our actions.
Business Values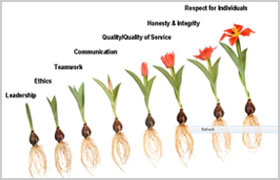 Customer Focus: As a commitment towards Shareholders, Suppliers, Society and Employees.
Leadership: Provides Unity of Purpose, Direction & Internal environment.
Involvement of people: Being the essence of the Organization, their full involvement enables using their abilities to the benefit of the organization.
Process approach: Desired results are achieved more efficiently and effectively with a set of interrelated and interacted activities such as resources and controls when managed as a process to transform into outputs.
System approach to management: Identifying, understanding and managing interrelated processes as a system, contributes to the organization effectiveness in achieving its objectives.
Continual Improvement: The methodology of "Plan-Do-Check-Act" is a permanent objective of our organization.
Factual approach to decision making: Effective decisions are based on the analysis of data and information.
Mutual beneficial supplier relationships: We and our suppliers and customers are interdependent, thus a mutual beneficial relationship enhances the ability of all to create value.